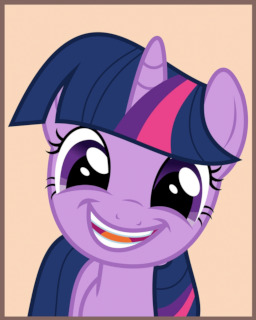 Source
Twilight Sparkle keeps using a specific phrase out in public to describe her 'special relationship' with her friends. Said friends are convinced it does not mean what Twilight thinks it means.
Part of the MAD verse.
Thanks to Steel Resolve and Nova Quill/Firimil for their edits and sugestions! Also thanks to DrakeyC for the story prompt and his edits and suggestions!
And finally, thanks to jhayarr23 for the hilarious cover art.
Chapters (1)