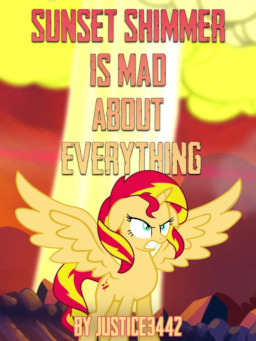 Source
Sunset Shimmer, twice savior of Canterlot High who earned her wings by using the combined magic of the Earth elements of harmony to save the world from Twilight Sparkle (you know... the one with the glasses). She's offered to help Twilight's (you know.. the alicorn Princess of Friendship) new student learn about friendship while the whole crew embarks on a trip to the Crystal Empire. This should be a fairly relaxing and stress free trip. Right? RIGHT?!
It should go without saying, but MAJOR spoilers to the season 6 premier.
Sunset vector by mighty355. Other cover art stuff by Novel Idea!
Chapters (22)