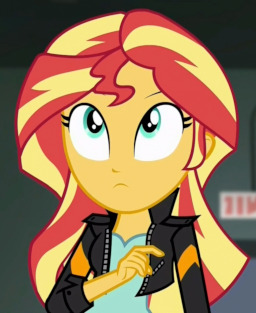 This story is a sequel to Bad Decisions Make Better Stories
---
Sunset Shimmer's class at Celestia's School for Gifted Unicorns is having a reunion, and naturally she is a tad surprised to find out just exactly what they've been up to since the last time she saw them. Especially after what happened during their *ahem* last class gathering.
And this time at least, everything is definitely not her fault.
Oh, dear.
Rated Teen and Sex for mentions of egregious sexual irresponsibility, very mild pony bad language, and Princess Cadance. No actual sex. Also has minor Sunlight shipping. I'm terribly sorry, I can't help it.
Contains spoilers for the the Season 6 finale and the prequel story, but can be enjoyed without having seen either. Though little bits here and here may not make sense.
PrincessColumbia has written an unofficial sequel to this story!
Chapters (1)