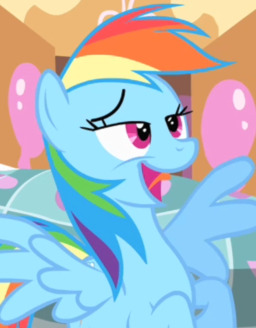 Sunset Shimmer visits Equestria and spends some time taking care of animals with Fluttershy and Rainbow Dash.
Rainbow Dash is apparently not good with certain animals.
Sunset discovers very quickly that what you learn from the human world cannot be unlearned, ever.
Rated Teen and Sex for a pile of juvenile innuendo, though technically no bad language. Only technically.
Chapters (1)