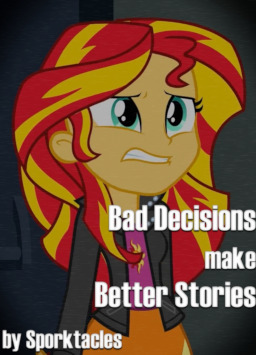 It turns out that Sunset Shimmer's final letters to Princess Celestia before her exile were not filled with resentment or remorse.
There might have been a lot more frantic running away involved.
But whatever the case, it was definitely not Sunset's fault.
At all.
Cover Art designed by Novel-Idea from my original cruddy screencap!
Rated Teen and Sex for mentions of egregious sexual irresponsibility. No actual sex.
Contains minor Sunlight shipping. Much apologies.
Chapters (1)