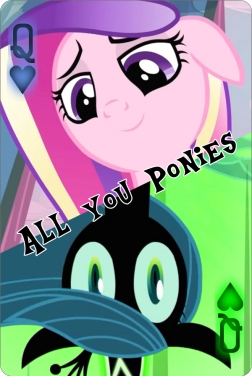 Chrysalis had come a long way from absolutely nothing - a humbled bug-horse left to fend for herself in the howling wilderness. But she's not the pony changeling she used to be, and she's set her hoof upon the path of conquest, for herself, for her crown, and for her children minions.
All she had to do was seize the commanding heights of the pony principalities, and feed her brood upon that endless supply of pony happiness which was her birthright, by all that was villainous!
If only her mother didn't keep tripping her up.
Chapters (1)