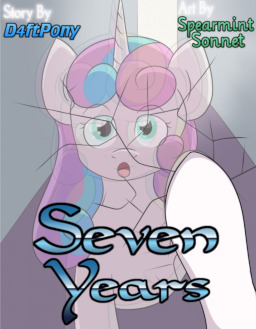 All things told, Princess Flurry Heart really doesn't have any major problems in her life. Sure, she's a Princess and heiress to the throne of the Crystal Kingdom and potential successor to her mother Princess Cadence, who has been, without question, one of the Kingdom's best rulers since it's inception, but she know she'll grow into that.
She might have Princess Twilight Sparkle as an overly-enthusiastic teacher who seems to think she can learn everything there is to know in the world before she hits her teens, but Flurry Heart knows that her Aunt Twilight means well and knows that as long as she tries her best the Princess of Friendship will be happy with her.
All in all, the Princess's life is pretty good, all things considered.
Now if only she could figure out why she's hearing voices late at night: voices that mention crystals, the sky, and her name...
Chapters (2)