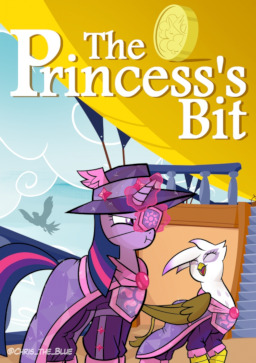 Source
This story is a sequel to Good Trooper Gilda
---
Gilda has been a fugitive, a refugee, a prisoner of war, and a bat-hen to Equestria's fussiest unicorn. But it wasn't until she took 'the Princess's bit', that she began to know something about what it meant to be responsible for the welfare of others, even if the others in question happened to be the pack of imbeciles, blackguards, con-ponies, and bat-ponies who had been fool enough to answer her captain's call to the standard.
A crystalline standard which had not been seen in the living world for over a thousand years.
And although Captain Gleaming Shield and her motley band of raw recruits and shifty bat-ponies aimed to do nothing more exotic and dangerous than put a foreign princess on her proper throne, there are other things stirring in the shadows.
Like calls to like, and the revival of ancient battle-colors may lead to the revival of other, darker memories upon which the rays of Celestia's sun lay lightly and infrequently.
Chapters (54)