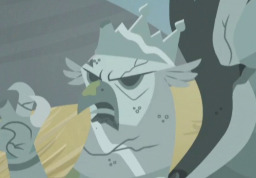 This story is a prequel of Good Trooper Gilda
The world is strewn with the ruins of lost kingdoms. A wise monarch knows how to preserve her realm for posterity, but it's hard to have a posterity when you're childless, and too old to be laying eggs. Old hens shouldn't have these sorts of problems, but they are hers, as is Trottingham until her time runs out.
But Gharne has a plan. If only she can trap the ponies' eternal princess inside of her web.
A duchy might live forever, if its duchess did the same.
Chapters (1)