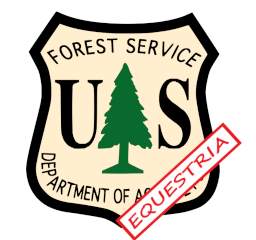 Severe thunderstorms are a commonality when living in a mountain fire lookout tower; an event that comes and goes with ease. However, when a storm takes a turn for the worse and causes the resident lookout to fall unconscious, the scene that greets him on awakening is about as unsettling and unwelcome as can be.
Or is it?
With his radios and cellular service cut off, Equestria's first human visitor is left to his own devices to figure out why he and his tower are now in the middle of an mysterious and dangerous forest. Well, at least the clouds still move on their own, that's a good thing, right?
Look out Equestria, there's a new human in town!
*Takes place during/after Season 9
Chapters (14)