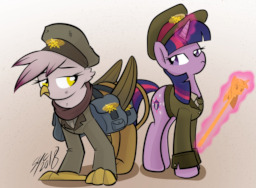 Source
Gilda only wanted the humble things in life. Cheap rent, copious bits, the respect of her peers, the occasional juicy field-mouse.
Being captured by the Equestrians and dragooned into the Territorials wasn't quite what she'd dreamed of, but at least the rent was free.
And the rats were nice and plump.
Chapters (36)