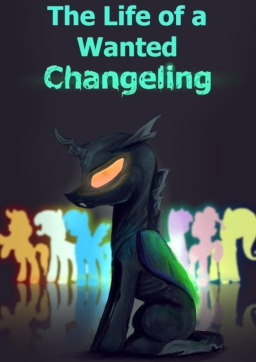 Source
Sequel to Life of a Wanted Changeling Season 3: Tyrants, Terrorists, and Tiaras, Oh My!
3 Months after Twilight Sparkle has been Crowned Princess, You and your family are still wanted by the world at large, but that won't stop you from your next quest. You (Bugze the Changeling), Your Daughter Nightshade, and Your Grandbuggy set about to get Selena, the Former Nightmare Moon, out of your head and in a body of her own. (And Sombra too if he's a good boy). But to do that, Artifacts from all over the world will be needed, plus a few from Another World.
---
Title Art Edited By TartarusFire, Original Art in Source.
Chapters (100)