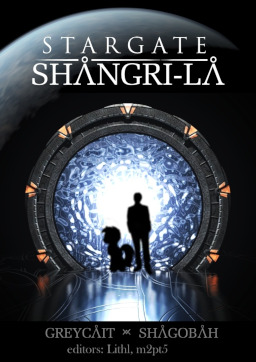 After years of shame and ridicule, archaeologist and explorer Lyra Heartstrings stumbles across a discovery that validates all her theories and ideas in one fell swoop. Along with her best friend, Bon Bon, and her old classmate Cadance, they find themselves faced with a mystery and marvel that may change everything.
---
Following the next greatest lead found in the database of an ancient race, another international team is formed. Led by Doctors Carter and Jackson, they strike out to explore another network of Stargates discovered in a galaxy on the edge of the local cluster. In the process, their findings will cause them to question much of what they thought they knew.
---
The adventures continue and unlikely allies will face dangers new and old as the Legacy of the Ancients continue to unravel in the latest chapter of the universe.
[Co-written by Thunderclap and Shagohad12] Formerly co-written by Grey Cait. [Edited by: Lithl and m2pt5][Cover art: 1, 2 modified + vectors]
Now with a Russian reading by SviMik
Chapters (26)