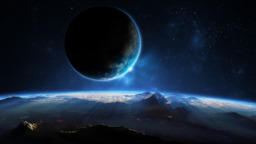 Source
The Great Freeze. Was it our hubris in controlling the sun, or was it that others started to covet that control? At this point, the whos and the whys don't change anything. Our star is dying, and those responsible for it are long dead. Their causes and motives, lost to all but a few.
For the past hundred years, our sun has been growing dimmer, kept alive only by Celestia's constant efforts. But not even she nor the legion of magi and scientists can stop the inevitable.
Our only choice is to flee to a new world, one that could give our doomed species a second chance. The Seeding colony ship is that chance. There are so many worth saving, and yet so very few seats.
May our children never forget the sacrifice of those we leave behind.
~Excerpt from Princess Twilight Sparkle's journal three days before Seeding.
While this fic will borrow heavily from Beyond Earth, it will be written so that you do not have to know anything about BE to enjoy the story.
Chapters (31)