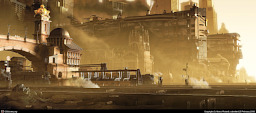 Source
This story is a sequel to Culling of the Hives
---
It's been twelve years since Twilight awakened as a changeling. With Phoenix Roost's focus on economic and population growth, the hive has grown strong.
The rest of the changeling hives have been ravaged by war for years with Twilight's brood remaining aloof. Sphinx psyker immigrants have dispersed throughout not only Equestria but as far as the Griffin and Minotaur nations, eager for a new life away from the paranoia of their homeland.
Yet for all of Twilight's desire for leave the rest of the queens to their wars, the Home Guard's proclamation will force Twilight to return to the jungle of her rebirth.
Real cover art pending.
As always, big thanks to Boldish42 and A Bitter Pill for editing.
Chapters (31)