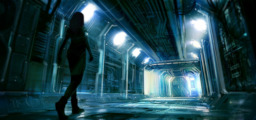 Source
Coming straight out of FTL, Captain Amelia Finegold barely has time to blink as her ship, Cobalt Blue, crashes into an unknown vessel in deep-space. Struggling to get ahold of an unexpected situation, things take a turn for the bizarre when she finds out the other ship isn't driven by humans. Or even occupied by humans at all.
One moment, Twilight is asleep. The next, lights and alarms blare as she comes to grips with an unexpected emergency. Problems crop up one after the other. Irreparable damage, wounded ponies, and a new alien species?!
Set in an alternate universe where Equestria became a space-faring empire.
Small note: Some revisions have been made, thanks all!
Chapters (3)