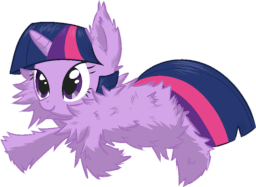 Source
I've been what you might call a licking connoisseur for a while now. Some ponies can accept that, some don't. I don't care, I do what I do because it's a part of who I am. Twilight? She's my friend, I haven't seen her in a while and my uncontrollable urge to lick her is rising...
Twilight, why do they call it fur, when it's hair? Why do you call it hair, when it's like fur?
Doesn't matter, it tastes the same.
Chapters (1)