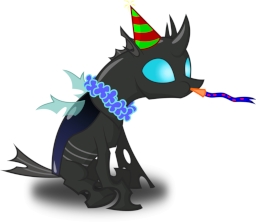 Source
Hup is a changeling that occasionally suffers the hiccups. Caught in the act of shapeshifting at a young age, Chrysalis mistook his involuntary shapeshift as natural talent. As problems pop up, one after the other, Hup's going to find out that infiltrating Equestria will be the least of his troubles.
One of a series of gifts to my followers, specifically:
Listener and RadicalThestral
Rated E for weirdness.
Chapters (8)