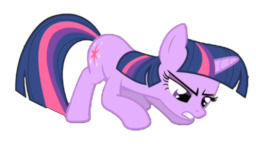 When David volunteered to be part of a cryogenic experiment he thought he'd be at the forefront of human technology, spearheading research and development.
Unfortunately politics doesn't work that way.
Lucky for him, the science was solid... For ten thousand years.
AN: Don't take this seriously. Seriously don't. I don't.
Special thanks to my editor: Thornwing!
A-d-d-ditional Tags: Science Fiction, Parody, Waking Up In the Future, Equestria used to be Earth, Parity Bits, Things That Could Be Considered Irrelevant To The Premise And Is Only Used As Humour, Twi-bright, Kangaroos, Towels and Brawndo.
Rated teen for inappropriate scenarios. Well, lots of inappropriate scenarios. Now with 20% more Dark!
List of Side Stories:
The Story of the Equinos and Celestia
Twilight's Report
A Butterfly Bash
The Very Hungry Caterpillar
Unpublished Stories now available here.
I'll also keep the former list I made here:
The Story of the Gorlians and Equestria
Human Manual I
Equine Manual I
Why Emergencies Should Be Handled Calmly
Why Emergencies Should Be Handled Calmly II
Blue Pill
David's Nightmares
Robot Manticore Attack
The First Law
Discordant
A Dated Journal Entry
McQuestria
McQuestria II
To Touch The Stars
Chapters (17)