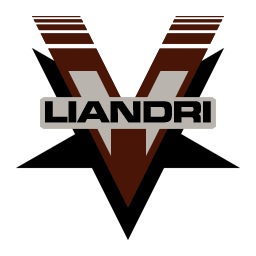 Yes, there is a crossover tag, but read down to see why it's there.
Alexander Laythem is a master engineer who lives in isolation with his AI assistant, Rose. Unforeseen events result in these scientists and engineers traversing the boundaries of reality to a world that was supposed to be fictional, forever losing their place in the human world. With the help of some of the friendlier of the native inhabitants, Alex and Rose plan to rebuild and pick up their research where it left off. But as more knowledge is gained and technologies are developed, an ancient power with an insatiable hunger for control awakens, hell bent on bending reality to its whims with the single goal of creating and maintaining the perfect society. Takes place largely during season 2.
Rated teen because of the occasional use of "strong language." Also, if you're going to favorite it, please go ahead and leave a like as well! I truly appreciate each and every one!
I've added the dark and gore tags as of chapter 39: Full Force Forward. Should be worth noting that I will downplay the gore as much as humanly possible. It's not the focus of anything, but it's there. Most of the technological aspects are referenced from the Unreal franchise, hence the crossover tag. Keep in mind, however, that crossed-over elements from the games largely take a back seat and only serve as inspiration and setting. I'm focusing on the plot itself to make it as good as I possibly can, and I'm always going over it to fix little things here and there.
Special thanks to amazing Rocinante for pre-reading and editing!
*First featured on 7/29/14!*
Chapters (48)