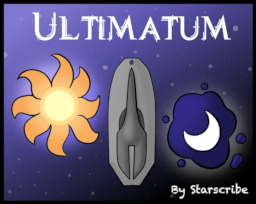 Source
When a race of powerful ancient beings return to Equestria after an absence of thousands of years, it isn't to the sort of world they expected. Twilight Sparkle is now the first and last line of defense in a conflict that will decide the future of her planet.
Yes, there is life on other planets. This would be fascinating news to Twilight, had they come under more peaceful circumstances. Unfortunately, Thanks to Equestria's princesses, that life is angry and has come for its due.
---
Art by the fantastic Zutcha, as usual. Editing by Two Bit and Sparktail.
This story was written based on a simple idea from the HiE group forums. I haven't followed the idea exactly, but there's still a spoiler warning for those who want to check it out.
Chapters (4)