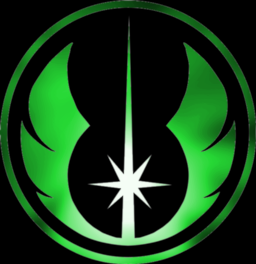 Jedi Padawan Lyra Heartstrings has been with the Jedi Order for a long time. Away from Equestria. Away from home. She cannot go back. Not because the Order is preventing her, but because her home is an undiscovered planet. There are no records of its existence, and the Republic and the Order are clueless of its whereabouts. She's alone.
But after years of solidarity, the Force gives her a golden opportunity. One that would unravel the mystery missing homeland. She'll have to traverse through a war-torn galaxy to reach her goal, but anything is worth the risk when her deepest desire is at stake. A chance to find Equestria. Her home.
Note: This is an original story taking place during the Knights of the Old Republic Timeline. Approximately, three-thousand years before the Battle of Yavin. Legends continuity will be used as source material.
Special Thanks to....
My Editors: ChudoJogurt
And My Alpha Readers: Venerable Ro, Tekkit, Lotus Moon
For all your help in making this story happen, thank you.
I dedicate this story to my parents, who've loved and supported me all my life.
Chapters (49)