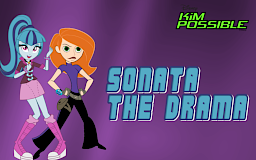 It all started with a car battery, a taco, and dreams of home.
Then Sonata Dusk's plans to return to Equestria literally blew up in her face...and left three strangers from an even stranger land relying on her to help get them home.
Can a former evil Siren, two teenage freelance heroes, and a naked mole rat somehow find a way to send everybody back where they belong?
Sonata the drama!
Chapters (62)