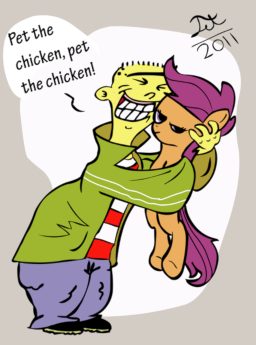 Source
After being chased out of the Cul-de-sac the Eds find themselves somehow in Equestria. Not only are they stuck being with ponies but one of the kids from the cul-de-sac is tracking them down. Things just keep getting better and better don't they?
Collaboration with CluelessDetective and JakeTheBrony
Note: this takes place after the chase at the beginning of 'Big Picture show' and after the season 4 opener.
Recently featured on Jan 6/ 7 2018
Chapters (16)