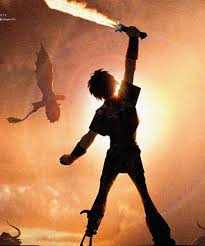 Dragons. Beings with incredible power and fire, yet most of them are peaceful creatures. But some of them have not accepted the peace. Some of them are as savage as they come. And with a dark force that sits behind the shadows and pulls the strings of these ferocious beast, chaos and destruction will come for all ponies. Desperate and afraid, Twilight uses her magic to reach out across time and space to find the greatest dragon fighter known to history!
That is not who she gets.
I own nothing. Written after season four and HTTYD 2. And despite what the title says, there will be no ponified characters.
Chapters (30)