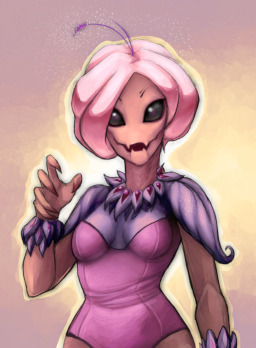 Source
Floran: a vicious plant based humanoid that dwell in almost every corner of the galaxy. They have only one thing on their mind. Equestrians, a pony-like race that live on a single plant.
An intelligent and somewhat literate Floran's ship breaks down in the space around Equestria, with no fuel or means of repairing. It's captain has no choice to beam down to the surface and attempt find a means to repair the ship.
A kind of Starbound cross-over. Mainly because recently I have gotten back into Starbound. Will add and put in characters depending on where this goes. Also, expect a lot of long drawn out words that end or start with S, mainly due to how Floran speak.
Chapters (18)