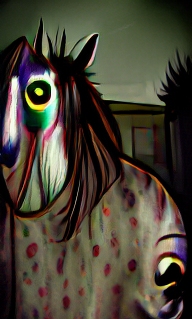 Twilight has a migraine.
Migraines can be quite bad.
---
Weird experimental piece that took third place in Seer's Spookfest - a Quills and Sofas speedwriting contest that took place over a year ago. It was originally written in 75 minutes, and this version has a new ending ;)
Thanks very much to the lovely folks who read and commented during my first ever speedwrite: Mousse, The Legendary Bill Cipher, applezombi, Vis-a-Viscera, Seer, rice, Red, Equus, Novelle Tale, Silent Whisper, Buttery Biscuit, Emotion Nexus, Sweet Banana, Zontan, Hat Man, and Flashgen. I'm so glad I met you all!!
Chapters (1)