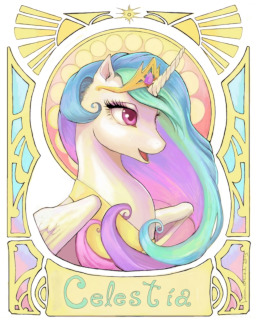 Source
Princess Celestia has inspired many writers, artists and poets over her centuries as both ruler and Princess of the Sun. Now she invites one pony to do a special task for her.
A tale of poetry, pornography, puns, printing presses and pretty pony princesses.
---
Audiobook by Illya Leonov, ft Luna Farrowe and Shadow of Cygnus
Cover image by Linnpuzzle
Edited by Solstice Shimmer and BaeroRemedy.
Special thanks to Dr Bethan Tovey for help with the Old English.
"How is it that gems like these are always hidden so deep? I love your poetry, can't get enough of it."
"This is just really stellar, I hope everyone checks it out."
"A concept which in the hands of just about anyone would have become empty prurience is instead warm and brilliant and funny and just lovely."
Chapters (1)