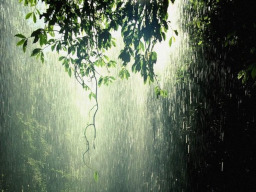 Seeking shelter from a storm, a pony chances upon a small cave, but finds it already occupied by a gryphon. Despite fear and mistrust, the two of them must share it until morning.
---
Many, many thanks to Solstice Shimmer for ideas, commentary and feedback.
Edited by PoisonClaw, sevenofeleven and Pascoite.
Featured on Equestria Daily.
"There are times when a fic so perfectly encompases the meaning of Friendship is Magic that it becomes easy to believe that the writer is a nom de plume of one of the show's writers."
Chapters (3)