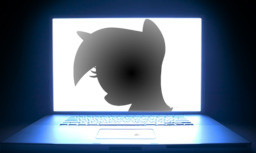 David Carrian can't help but be attached to his amazing, very expensive computer. As such, when a virus sneaks onto his system without his knowing, he puts all of his focus and knowledge into removing the threat that is screwing with his memory and CPU.
But he hears something coming from his headphones. A quiet, almost unnoticeable voice cries out from behind the computer screen. On one hand, knowing that the virus is playing such sickening sound effects drives him harder to fix the problem. On the other however, he stops to think after he finally makes out the words said to him...
---
This tale follows heavily on the Slice-of-Life and drama side of things, but sways towards adventure halfway through the story. As of Chapter 13 (treehouse.exe V1.31), we have not reached that point yet.
Episodes beyond season three episode two are ignored.
---
Click here to listen to a reading of the first chapter by Griffin Productions!
Chapters (14)