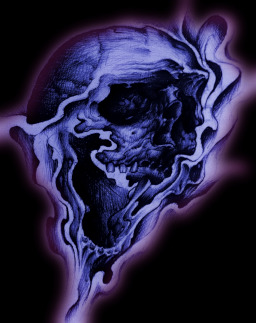 Source
[Rationalfic Deconstruction / Subversion of Displaced]
You've read the stories of people from Earth being "Displaced": Their bodies are changed, their minds are warped, and they're thrown across the multiverse, to whatever world and timeline their supernal "Displacers" decide upon.  Well, this story isn't one of them...
...because when they tried to remake me, I didn't let them.
A Rationalist Horror story, in which an Occultist from some version of Earth (implied to be the World of Darkness) undermines her own Displacement and ends up as a Self-Modifying Construct. Scientific Inquiry, Philosophical Debate, Rational Discussion, Body Horror, and Existential Hijinks ensue. Themes, Concepts, and Style inspired by HP Lovecraft, Elizer Yudkowsky, Gordon R Dickson, Edgar Allen Poe, Modern Prometheus (Frankenstein), Dresden Codak, World of Darkness, and Friendship is Optimal.
Front page on JUL 28th, AUG 12th, OCT 30, and every update after that.
Your story breaks the shitty norm that most displaced stories have in common by being an 'actually interesting story' instead of a powertrip for a horny teen.
This is like brain porn. My head hurts but in a good way.
Author's Notes
I often find Displaced fics to be more often Miss than Hit with me. Often, they're generic, poorly written, or just do not do anything worth reading with the concept.  This is an experiment to trt out a few other concepts which aren't used often, even by me, including some which directly subvert Displaced as a genre, and maybe even come up with some advice for those authors. This is also a crossover with the upcoming Dragon: The Oroboroi Chronicles, a World of Darkness rulebook which I lead the development team for.
I hope you all enjoy this, and I implore you to leave some feedback in the comments section: I'll experimenting with a few uncommon concepts here, and I'd like to know how people feel about how they're coming across. :3
FAQ
Because people keep bringing these things up...
Horror/Dark Tags
I've had multiple people ask "how bad does it get?" Note the lack of the "gore", "sad", or "mature" tags or anything like that. Yes, there is blood and death at some point in this story, but the real horror of this story comes from the philosophical and scientific quandaries the characters go through: this is "intellectual horror", not "visceral horror".
Length
In the interest of this NOT becoming one of those long, sprawling fics, I plan to keep this limited to a manageable 10 chapter limit, not counting Prologue and Epilogue. No one wants to read something that long, and I'd rather not be stressing over this 6 months from now.
Sequel
The Sequel is already in the works, with scenes already written. It will be a more episodic story revolving around world optimization and interplanar hijinks.
Crossovers
To be clear, I do plan on having the main character make one of those "Token" things, but as they often get in the way of actual stories, that won't happen until the end of the story. The Sequel will be crossover-heavy.
Chapters (18)