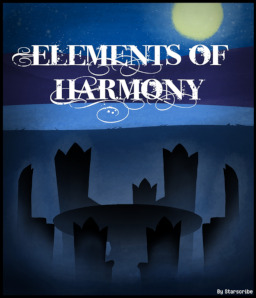 Starlight Glimmer had the perfect plan: using Star Swirl's time travel spell, erase the Sonic Rainboom and everything it did. After failing to stop her, Twilight was returned abruptly to an Equestria that bears little resemblance to her home, where the other Elements of Harmony don't even know her name.
It should've been simple then: use Star Swirl's magic to return to the past and stop Starlight from changing things. Unfortunately for Twilight, all the magic in the Cutie Map is gone. She'll have to find another way to put Equestria right, and fast. After all, the Elements didn't stop Nightmare Moon...
---
This story is sponsored by Two Bit as a Patreon reward. If you'd like me to write your awesome story idea, that's the place. Cover by Zutcha.
Chapters (21)