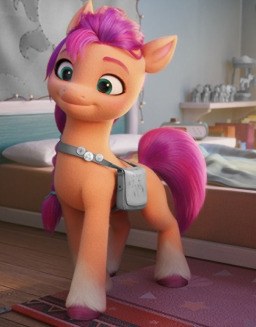 Sunny Starscout struggles to live in a world without Harmony. A world where the magic of friendship can't save you anymore.
---
This story is in Sunny Starscout's first-person POV.
Entered into the MLP Renaissance Contest. If the judges feel this story is not in the spirit of the contest, I can voluntarily withdraw my entry.
This is a work of fiction that contains fairly dark themes. Use your discretion, and make the decision that's best for you. Just so we're clear, Sunny Starscout does NOT die in this story.
---
Featured 7/14/21 and 7/15/21

Chapters (1)