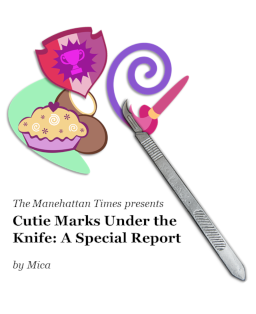 This year, more than 450,000 ponies and other creatures will undergo cutie mark cosmetic surgery. The Manehattan Times investigates, in this exclusive report.
(This story is written in the first person POV of a pony journalist. Takes place roughly 20 years after Twilight's coronation.)
(Cover image sources: 1; 2; 3; 4)
1/15/21: Reached #1 on the feature box! Thanks y'all!

Chapters (1)