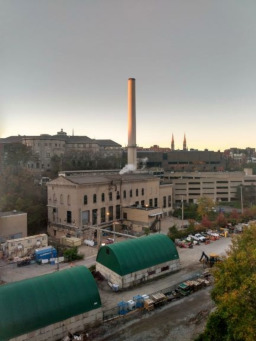 Cirrus Wisp, a pegasus pony originally from Cloudsdale, runs a boiler plant in Pittsburgh known as "The Cloud Factory."
---
Inspired by Admiral Biscuit's writing challenge about ponies working on Earth.
This is a fictional depiction of the Bellefield Boiler Plant. Any references to a real person, living or dead, is entirely coincidental.
Chapters (1)