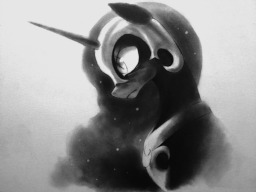 Source
What is friendship?
Is it a term or something so much more?
And can you be a friend to something so different but so similar to you?
Something that I'm sure has been done to death but, since reading East of Eden, I wanted to do something a little more thought provoking. I got the idea while I was alone in my house, with just the sound of a clock ticking to keep me company.
Art done by murphylaw4me
Chapters (1)