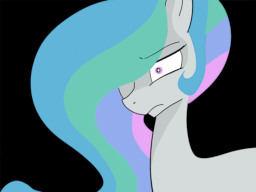 Source
Celestia thought that the next two weeks were going to be a nice get together with her niece and her sister, no irritating nobles, no magical end of the world nonsense, and most importantly, no Blueblood.
She did NOT expect a weird creature calling itself the Cuddle Bandit harassing her. Now Luna's in love and Cadence can't stop laughing.
.... Why can't her vacations ever be normal?
Thanks to Tstyson, MasterFrasca99, Astrocity, and Procket12 for all of the stuff they did.
A watchmen-ish silly fic by a silly, silly author. If your looking for a story with a plot or one that is well-written then read this one.
And nope, I'm not being sarcastic....
No, really...
Chapters (1)