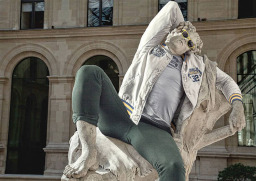 Source
After committing a series of crimes that he may or may not have actually done, Bob is turned into a statue, sentenced to fours days of endless nightmares...
If you can call watching ponies doing weird, gross, adorable, and uncalled for things to each other nightmarish.
Which Bob does...
Warning:
Contains inappropriate jokes, statue humor, science, fo-dangales, and polly-winks.
A fic in which I'm surprised that no ones ever done :/
Chapters (5)