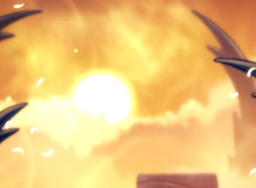 So little is remembered about the days of Ancient Equestria. Now, with the magic of friendship restored, the curiosity of Sunny Starscout sets her eyes upon a strange old journal among her late father's belongings.
"The Daylight Horror" by Twilight Sparkle. Between those pages, Sunny discovers a harrowing tale, suggesting that the late Princess Twilight was quite the versatile horror writer.
After all, it is just a creepy story... isn't it?
---
Content Warnings: Disease, Implied Violence, moderate domestic abuse
Inspired by (but not a direct crossover with) Hollow Knight.
Edit: Made the feature box! 25/10/2021
Edit 2: Now with an audio reading!
Chapters (1)