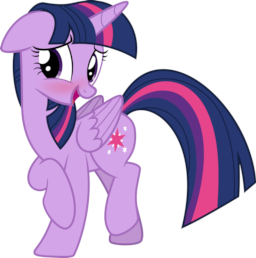 Twilight sealed off her heat when she was twelve, thinking it was just a distraction she didn't need in her life. After she got her new castle, she reveals this fact to her friends. Now her friends decided to release it. After all, what's the worst that could happen?
No actual sexual content. Just some sexy implications. Twimac and Sparity.
EDIT: Featured on 11/23/2019! Thank you so much!
Chapters (1)