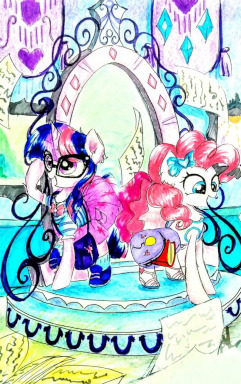 Source
Pinkie has one month to throw a party that's out of this world. Which is exactly where she'll receive the training she needs.
Can she brave the trials of artistic integrity, heavy rainfall, an actual literal gun, and thinking too hard about why she went to Equestria in the first place?
Written as an entry for Aragon's Comedy (is Serious Business) contest.
Prereading and editing were done very graciously by Oroboro and Pearple Prose. Cover art by Lia Aqila.
Story is complete and will be updated daily!
---
UPDATE: Placed fourth in the contest!
Chapters (8)