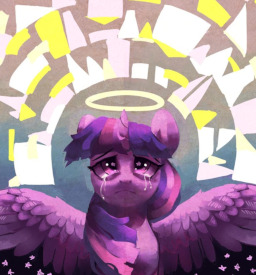 Twilight is a princess. She is unassailable, indomitable, and above all, she is Good. This is what other ponies see, and this is the image that Twilight herself strives to live up to. She is kind when and where she can be, she is wise to the extent she is capable. And, by some miracle, the image and the reality line up more often than not.
And then, quite by accident, Twilight happens upon some disturbing news from a long-buried part of her life that destroys all of it.
---
For the first time, I'd like to give a gentle warning that this story involves a sensitive topic Sexual abuse. If you're bothered by this, I urge you not to read it. If you are effected by it, I urge you to seek the help and the compassion of others.
Chapters (1)