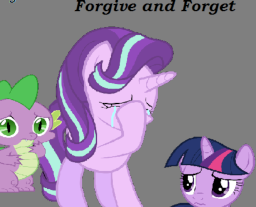 Source
Starlight Glimmer, a troubled pony who was reformed and now seems to live a happy life with Twilight as her teacher and friend. Her life seems to be perfect, but what's going on inside her mind? With ponies not giving her a chance and still changing the details from her past to make it worse, the ponies start to get to Starlight and soon awful thoughts start to plague her mind.
*Updated and fixed all grammar!
*Warning! Suicidal thoughts and some triggers, not meant for small horses, you have been warned of the feels.
Chapters (3)