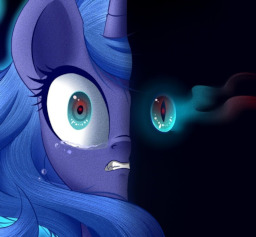 Luna and Celestia are not like you and I, or at least that is what we tell ourselves. They do not talk to those such as us, who are mere mortals who quickly pass on by them. At least, that's what we tell ourselves. Until one day, my Lady spoke to me.
I will never forget that night. Even though I want to forget it.
---
Edited by the ever lovely MaskedFerret.
Chapters (1)