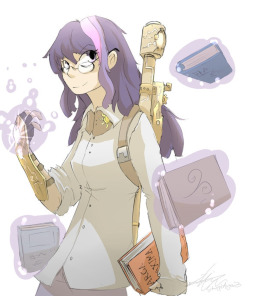 When I first met Princess Twilight, she was confused, lost. Adrift in an alien world. I thought of her as a rich eccentric, certainly a foreigner. I humored her as much as I believed her, really. Even when she dragged me to the very ends of the world in her mad quest for a mythic well, I really did it all for her. I figured it would help her find some closure, and we could go home.
I was right, in a way.
---
Based roughly on the game 80 Days.
Chapters (5)