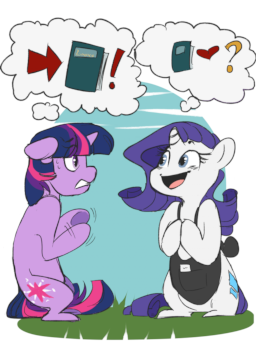 Source
When Twilight Sparkle acquired the Power Pony comic-book spell, she thought all her bookworm dreams had come true. Sadly, her plans to live through every Daring Do novel are cut short when Rarity asks they try a romance novel.
It's one thing to reenact a cheesy dramatic love scene with your significant other. It's another thing entirely having to rescue them from being the permanent main character of a book. Literally.
---
Special thanks to the wonderful Maxi for the coverart! // Based off a ficlet I wrote a few years ago.
Chapters (3)