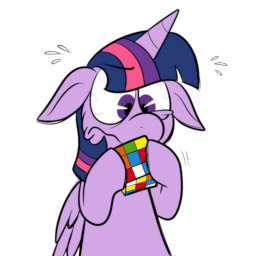 Source
This story is a sequel to Twilight Sparkle Exports Herself Repeatedly
---
After a drastic and ill-advised attempt to quash news stories regarding her previously non-existent love life, Twilight Sparkle has inadvertently given practically everypony she knows the wrong idea about herself. Or is it the right idea? She really doesn't know.
Which is starting to become a very serious problem.
The writer has no idea what he's doing at this point.
Chapters (2)