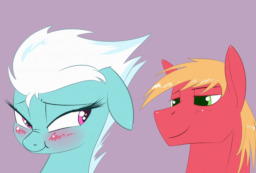 Source
This story is a sequel to First Seconds
---
Fleetfoot had everything. Her job, her coworkers, her friends. Fleetfoot knew beyond a shadow of a doubt she owed her place among the best to skill and talent, but equally to luck. And she was oh so grateful for that luck. But she finds herself less and less happy, especially when left to think alone. She's started picking up old habits she thought she had left behind, and noticing more and more all the things she doesn't have.
But well, that's life.
Now where was she going next?
Someplace called... Ponyville?
Art is from the amazing Underpable with editing by Lapis and our friend, Amino.
Chapters (7)