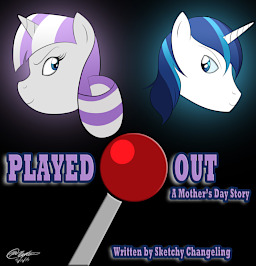 Twilight Velvet is very close to her kids, especially her son, Shining Armor. This Mother's Day, she plans on sharing something with him that she hopes will bring them closer together. She always knew that he had more in common with her than his father, and today, she was going to prove that.
Hopefully her little Shiny won't be too upset at the flank-kicking he's about to get.
BASED ON A TRUE STORY
Rated Teen for brief innuendo and retro video game violence.
Pre-read by Naughty_Ranko.
Cover art by me.
Chapters (1)