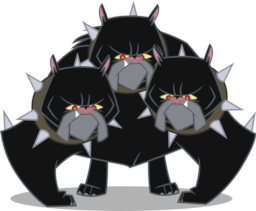 Something terrible is summoned to Equestria and now Princess Celestia has her toughest friendship project yet.
Meet Beelzeboob. Nopony is quite certain what he is. Nopony is quite certain if they like him. Almost everypony wants to kill him at some point. To help him fit in, Princess Celestia gave him a puppy and sent him to Ponyville, to learn if a minor spirit of disharmony can learn the magic of friendship.
Edit: Somehow featured on the fifth of September, 2014. It is a mad, mad, mad world.
Chapters (3)